I've spent the better part of this morning just ogling over some wonderful things on other people's blogs....
And because my camera has taken the final dirt nap, I can't show you any of my projects right now.
But here are a few that I simply LOVE to look at and can't wait to copy!
Perfect for our spot in the kitchen. And I'll be adding a corkboard above for all those school notes and papers.
Aren't these pillows just PERFECT? I LOVE THEM!! And for goodness sake, even I can sew a square! You can find the whole tutorial over at
The Blessed Nest
.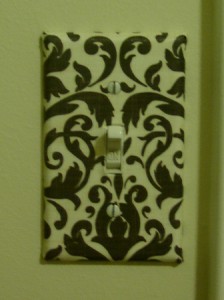 How about this gorgeous mod-podge light cover? So easy and yet it adds so much to a room decor. This I can do!! Thanks Leanne over at
Organize and Decorage Everything!
I truly love this idea! I don't have 5 kids~~~but I do have a great family and I can picture doing this with a great Bible quote and family pics! Great ideas over at
How Does She?!
And I can't begin to tell you how excited I was to find this tutorial! I've been wanting to do a Lego table for the boys for a year now.....perfect idea for an old table I have in the garage! Thanks Kate over at the
Gaines Gang!
How about you? Have you found anything wonderful on the Web lately?